with your host
MARKYG

MarkyG gets the best guests,
you never know who will be popping in to the Party!






........ Cher.................. Cyndi Lauper ...................Cascada

CHECK OUT OUR CELEBRITY GUESTS!: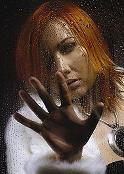 1st HOUR

THE BEST RE-MIXES & RE-TUNES OF THE 80s, 90s
AND NOW BY OUR CERTIFIED MIXMASTER DJS !

Flashback to freestyle and dance hits of the past
plus hot remixes of your favorite current radio hits!

BUSTER WITH THE SOUTH BEACH SCENE

2nd HOUR

WHAT'S HOT IN THE CLUBS! THE MOST PROGRESSIVE MIXES IN POP PURE DANCE FROM NATIONAL & INTERNATIONAL DJS & THE HOTTEST CLUBS IN SOUTH FLORIDA...TECHNO, TRANCE, HOUSE & DANCE!

THE HOLLYWOOD HOT SCENE

3rd HOUR

ANTHEM BACKTRAX

THE SOUTH BEACH TOP 10 DANCE SONGS

#1 DANCE HITS FROM RECENT YEARS PAST

MARKEE MARKUM'S
NOT-SO-LONG DISTANCE
DEDICATION




It's the hottest party in South Florida!!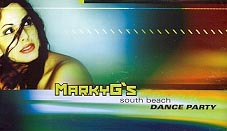 SUNDAY NIGHTS WILL NEVER BE THE SAME!