PRESS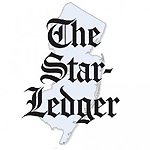 The Star-Ledger, May 30, 1996
Finalists for state song take a bow in Trenton
Three are praised for melody, lyrics and `pride' factor


Are you ``Proud To Be in New Jersey'`? Do you loudly proclaim ``New Jersey My Home'` when people wonder where the accent came from? When asked where the best tomatoes, corn, blueberries and shoreline are, do you sing out ``In New Jersey'`?

If not, better get practicing. One of those three responses is in line to become the official state song.
In a press conference-cum-concert at the Statehouse yesterday, the New Jersey State Council on the Arts unveiled the three finalists in the New Jerseystate song contest. The three now will be forwarded to the Legislature; in a few weeks legislators will vote for the state song, which then goes to Gov. Christie Whitman for approval. The three finalists, each of which was performed at the press conference, are: ``New Jersey My Home'` by Park Ridge High School music teacher Patrick D. Finley. ``In New Jersey'` by Terri McPheeters, Carol Linda Forte, Diane Silverster and Sandy Vitale, with lyrics ``inspired'` by current and former fourth-grade students at the Van Holten School in Bridgewater. ``Be Proud To Be in New Jersey'` by Mark and Ellen Winter of Springfield. ``We were looking for something people could sing,'` said contest panelist and Princeton Pro Musica Director Frances Slade. ``I have my favorite,'` she added, but declined to name it.
In remarks before the finalists were announced, New Jersey Secretary of State Lonna Hooks said the songs were chosen not only for their musical qualities but also for their ``ability to instill pride in New Jersey.'`
Melodies aside, it wasn't your usual Statehouse press conference. Besides state officials and media, a crowd of schoolchildren, teachers and songwriter-hopefuls gathered for the announcement of the finalists an event that unleashed a certain amount of pandemonium.
In particular, Finley whose submission received top ranking by the selection panel was besieged by cameras and reporters as his students, who performed at the press conference, shrieked and hugged each other.
The first song, ``In New Jersey,'` was sung by a chorus of Van Holten School students wearing T-shirts emblazoned with the song title. It was sales of these shirts that enabled the class to hire McPheeters, a professional musician, to write the melody. (Forte, Silverster and Vitale are teachers at Van Holten.)
McPheeter's melody, its simple harmonies well-matched to children's voices, accompanied lyrics that occasionally strained for rhymes coupling ``New Jersey'` with ``diversity'` and ``history'` at one point. But the children sang with great zeal, charm and ability and were rewarded with the longest applause of the morning.
"Be Proud To Be in New Jersey'` came next, sung by Ellen Winter to the accompaniment of synthesizers, drum machine and electric guitar. She and co- author/husband Mark Winter own Wintertainment, a music-production company specializing in commercial jingles and television themes.
Their hard-edged pop/rock backbeat familiar to Bruce Springsteen fans kept the lyrics well in the background, although the line ``Be proud, New Jersey's proud of me'` was repeated often enough to stick in the memory.
"It was very exciting,'` Mark Winter said later. ``We've never been interviewed by that many people before.'
`The panel's first choice, ``New Jersey My Home,'` came last, sung by 16 of Finley's voice students. An assured melody, conveying the hushed reverence of a college alma mater, was matched to equally accomplished lyrics. Along with the usual catalog of natural beauties (more specific than in the other finalists), Finley cites inventor Thomas Edison, Walt Whitman's ``Leaves of Grass'` and the ``spirits'` that ``walk through Princeton's halls.'`
The final chorus achieves real emotional power: ``And we'll be your sons and daughters wherever we may roam/You're the mirror of America, New Jersey, my home.'`
"I hope people, when they hear it, hear it in many ways,'` Finley said.
The three finalists were chosen from more than 240 entries reviewed by a panel of musicians, composers, arts administrators and broadcasters.
Other panelists included Gwen Moten Pinto, choral director of the Newark Boys Chorus School; Lynne Ransom, director of the VOICES chorale; Larry Tamburri, executive director of the New Jersey Symphony Orchestra; John Peter Holly, artistic director of the Greater Trenton Symphony Orchestra; Stephen Radcliffe, artistic director of the Cape May Music Festival; entertainer Clint Holmes; gospel singer Chequita Lumzy, and James Litton, music director for the American Boychoir.
When the Legislature makes its decision a few weeks from now, New Jersey after decades of unsuccessful efforts will join 48 other states, leaving only Pennsylvania songless.


- PETER SPENCER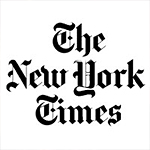 New York Times, Sunday June 2, 1996
Let's Hear It for New Jersey: The Three Contenders for Official State Song


Until now, you could hike across New Jersey with a song in your heart, but it would not be the official state song. That's because New Jersey is one of only a few states that do not have official songs - at least, not yet.

In January the Legislature asked the State Council on the Arts to conduct a contest to come up with some appropriate tunes describing the Garden State. On Wednesday the council revealed its top three choises, and turned the final decision back over to the Legislature. the end seems near, though not for the first time.

In 1794, Gov. Richard Howell wrote "Jersey Blue," which New Jersey militiamen sang as they marched across Pennsylvania to help put down the Whisky Rebellion. The song was said to have a rallying effect but was never adopted as an official anthem, according to Fitzgerald's Legislative Manual. Over the years, several attempts to name an official song have failed.

Now the arts council, with help from a panel of musical experts, has narrowed 243 entries, all original music and lyrics by New Jersey down to the final 3: "Be Proud To Be In New Jersey" by Mark Winter and Ellen Winter of Springfield, is a modern toe-tapper, "In New Jersey" was inspired by poems written by pupils at the Van Holton School in Bridgewater, and "New Jersey My Home," by Patrick D. Finley of Teaneck, the slowest of the three. It remains to be seen if members of the state Legislature can agree on what makes good music.

- KAREN DeMASTERS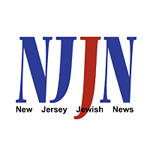 New Jersey Jewish News, Thursday June 13, 1996
THE ARTS: Celebrating New Jersey in song, pop-style


As lifelong New Jersey residents, Ellen and Mark Winter of Springfield feel qualified to sing about their state - and write about it.

The Winters have written "Be Proud To Be In New Jersey," one of three finalists selected from a field of 243 entries in the state song competition sponsored by the New Jersey State council on the Arts. The other finalists are: "New Jersey, My Home, " with music and lyrics by Patrick Finley of Teaneck, and "In New Jersey," with lyrics inspired by the words of a former fourth grade class of the Van Holten School in Bridgewater and music by Terre McPheeters.

The finalists were announced at a May 29 ceremony at the Statehouse in Trenton, where the Winters, along with their guitarist, Hector Masot, performed their song and were handed an official state proclamation from NJ Secretary of State Lonna R. Hooks designating them as finalists.

Noting that the couple's pop-style song is the only one of the finalists that is not a ballad, Mark Winter says, "I wanted a catchy song so people could remember it... We felt that since children are the future of the state, we wanted something they could relate to."

"Be Proud To Be In New Jersey" begins, "Field of green and crystal streams/ The gleaming Jersey shore/Snowy glides and mountainsides/A world at nature's door/The beauty of the Garden State, its wonders great and small/Stirs the visions of the mind, its treasures shared by all." Those lines are followed by a chorus, which is repeated after each of the three verses: "Be proud to be in New Jersey, New Jersey/Stand tall, sing out for New Jersey, New Jersey/From the farms (towns) to the sea/There's no place I'd rather be/ Be proud, New Jersey's proud of me."

In January, Mark Winter saw an article in the Star-Ledger announcing the competition. At the time, he recalls, he was annoyed by the article's author, who wrote that often such competitions bring out "second-rate songs and writers."

With a "let's show them" attitude, he says, "we decided to write a first-rate song if it was going to have one and we're the best ones to do it." The state is one of only two in the country (Pennsylvania is the other) that doesn't have a state song.

Since, according to the competition rules, the entries would be evaluated by their "ability... to promote pride in New Jersey, its heritage and culture," the Winters knew where to start.

"You start to think about the New Jersey shore, the mountains, the scenery - everything that New Jersey has and you just run with it," says Ellen Winter, who co-wrote the lyrics with her husband, who composed the tune.

Being in the music-making business is nothing new for Mark Winter, who notes, "I've been writing songs since I'm eight... I gave my first concert when I was six." His wife, a pop singer who's been playing piano since the age of five, is an assistant teacher at JCC MetroWest's Herbert and Frances Brody Family Early Childhood Center, based at the Alex Aidekman Family Jewish Community Campus in Whippany. In 1988, the Winters' band, Ilusion, recorded a dance tune, I Want Your Love in Me, for Epic Records. At that time, the single moved up Billboard magazine's Hot Dance Music chart.

The couple, members of Temple Israel in Union, also owns Wintertainment, an entertainment company offering music production for jingles and records, a division that provides entertainment for special events and a literary agency.

The Winters see the competition as a stepping stone for their career. "We felt that maybe we would get some recognition," says Ellen Winter, noting that they hope to become known as a song-writing team. Mark also has written a musical, Marry Me Marilyn, about Marilyn Monroe and Joe DiMaggio, which the Winters hope to bring to a regional theater and then to Broadway.

Other plans include writing for movies and television, continuing their music recording career, and recording a pop/rock album. "[We] don't think small about anything," says Ellen Winter.

The couple has no idea when the winner of the song competition will be announced. Various newspapers have reported that the state song will be announced in a few weeks,others have staed that the selection process may continue until the end of the year.

The winner will be selected by the NJ State Legislature, whose choice must then be approved by Gov. Christie Whitman. In the meantime, the Winters are working to promote their song, with plans to send tapes to members of the State Legislature, as well as to TV talk shows.

Mark Winter is confident; he thinks "Be Proud To Be In New Jersey" is the best of the finalists. "It has the catchiest melody; it's the easiest to remember... the lyrics are the most professionally written, the nicest," he says, adding, "I think the song speaks for itself."

- by Donna Ezor, Senior Staff Writer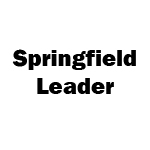 Springfield Leader, June 13, 1996
Pride in New Jersey- Songwriters reach state-song finals
SPRINGFIELD (Springfield Leader, By Blaine Dillport, Staff Writer) -
Do you know the state song of New Jersey? Well, you shouldn't. New Jersey is one of a few states that does not have an official song, but if Mark Winter and Ellen Winter have their way, their composition will become the official state song.

The Winters, who wrote and performed "Be Proud To Be In New Jersey," were chosen as the finalists in the state song competition. The New Jersey State Council on the Arts announced the finalists at a press conference on May 29, 1996. "For almost 30 years, the NJSCA has strived to foster the inclusion of the arts into all aspects of life in our state by encouraging and supporting the finest artists and arts organizations." said NJSCA Chairman Lillian Levy. "By holding the state song contest, the council had the opportunity to broaden our constituency and hear from people from every corner of the state."

"It would be a great honor if our song was to be chosen as the state song: we tried hard to come up with a song that we felt would appeal to a large audience while still being somewhat modern," the couple said. The Winters are no strangers to songwriting and performing. In 1988 they, with their group, Ilusion, had a hit with "I Want Your Love In Me."

The dance song, released on Epic Records (Sony), was a big dance hit for the group. The Winters also have won the WPLJ jingle contest for the past two years.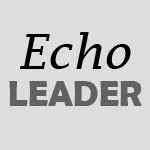 ECHO Leader, Thursday, July 2, 1998
Springfield residents contend for state song
By Mark Goldwert, Staff Writer
After more than 200 years without an official state song, the New Jersey State Council on the Arts held a contest in 1996 to find one.  The NJSCA named three songs as finalists and left them for the state legislature to vote on.  However, the state of the state song remains in limbo as no decision has been made and a vote does not appear to be forthcoming.
Mark Winter and Ellen Winter of Springfield are the composers of "Be Proud to be in New Jersey" which is one of the three finalists.
"We were inspired by the shore, the beauty of the state, and its history," said Mark Winter, who has lived in Springfield with his wife for five years.  "We tried to capture the way New Jersey looks and why people love living here."
The history of New Jersey's state song, or lack thereof, is a long one.  "Jersey Blue" was written by Governor Richard Howell for the state militia to sing as they marched across Pennsylvania to help put down the Whiskey Rebellion of 1794.  Despite its inspirational effect, it was not officially adopted as state song.
In 1939 and 1956 attempts were made to find a suitable song, however, in both cases no suitable candidates were found.
The 1996 contest brought in 240 entries.  The Winters, who read about the contest in a newspaper article, were invited along with the two other finalists to attend a ceremony at the Statehouse and perform their entries.  "I think everyone liked our song," said Winter.  "I saw the senators and assemblymen tapping their feet.  It got so much press that day, but now it's a forgotten issue."
Since that time, attempts to choose an official state song have stalled.  "I think they just can't bring themselves to sit down and choose one," said Ellen Winter, who sings on the initial recording submitted to the contest.
"It was a very pop version," said her husband.  "We thought that with the new millennium closing in, the state song should be one other than something that sounds like a college alma mater."
The Winters also produced two additional versions of "Be Proud to be in New Jersey."  A choral version was sung by the student chorus of Florence M. Gaudineer Middle School in Springfield, and conducted by Mark Majeski, and the Winters also transformed the song into a march.
"We thought that maybe they couldn't get past the pop aspect of the song so we arranged the two alternatives," said Mark Winter.  "We wanted the song to be rousing, inspirational, and to bridge the gap between the generations."
The Winters, who write music for movies and commercials and once recorded on Epic Records, set out with much enthusiasm to write a winning song.  But, just like the other ambitious songwriters, they are left to wait and cherish the idea that their song is the one for New Jersey.
"I think we should win.  I really do," said Ellen Winter.  "People can walk away singing our song.  It would make a good state song."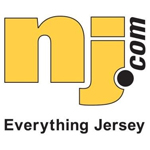 NJ.com, February 01, 2009
N.J. tries to choose a state song, again
(By The Associated Press ) -

New Jersey, the only state without an official song, is considering adopting four of them. None of them is probably on your iPod.
After decades of bickering over which single tune best represents the Garden State, a lawmaker is seeking harmony by naming official songs in four different categories. All the songs are by New Jersey artists who aren't well known in the music world.
The state's anthem would be Patrick Finley's "New Jersey, My Home," the pop song would be Mark and Ellen Winter's "Be Proud to Be in New Jersey," the children's song would be "In New Jersey," which has its lyrics inspired by a fourth-grade class; and the ballad would be Nelson Trout's "New Jersey, USA."
"You really have a mixture of songs there and it's something that can be used in our schools, and can instill pride in what is still a great state," said state Sen. Jeff Van Drew, a Democrat from Dennis Township.
It may not be the weightiest of matters, but the state song debate has to be one of the longest running ones in New Jersey government, stretching back nearly 50 years.
"An issue like this is somewhat symbolic of how difficult public policy and politics in the state," Van Drew said.
The saga goes back to 1960 when then-Gov. Robert Meyner said he thought New Jersey ought to have a state song.
Red Mascara, a Phillipsburg man who worked in a chemical plant, took it on himself to write "I'm from New Jersey," a spiffy tune that has a section that sounds like a Sousa march and ends like a barbershop quartet.
From 1966 through 1982, at least one house of the Legislature approved Mascara's song on seven different occasions, but it never got the governor's signature to become law.
Mascara hasn't given up hope, and doesn't believe any of the four songs to be considered in 2009 will make the cut. He even rejected an offer from the other composers to make his song the fifth official tune.
"Friends of mine who have followed my journey encouraged me not to get on that because I have more endorsements," said Mascara, now 86, pointing out that a dozen New Jersey towns have adapted his ditty as official town song.
In nearly 50 years of lobbying for his piece, he's learned a lot about New Jersey politics, which is why he's not worried about being edged out by the quartet of compositions.
"Even coming out of committee doesn't mean it's going to go on the board," he said.